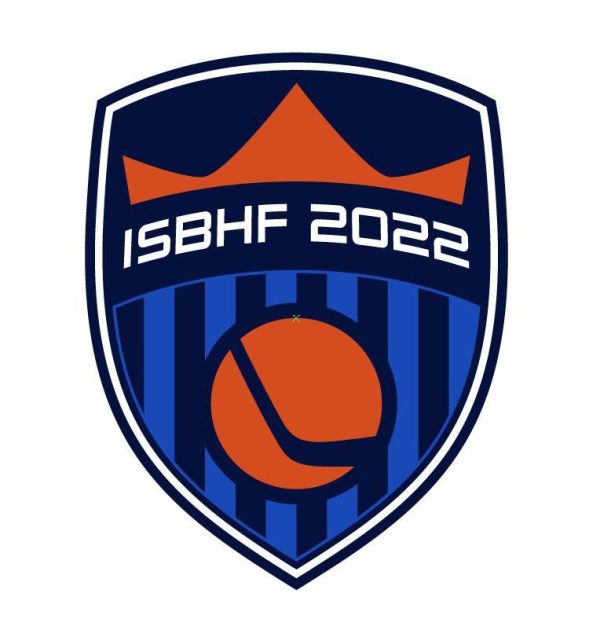 2022 ISBHF World Championships Announcement
Hockey-Balle Quebec, in collaboration with Knapper, is pleased to announce the confirmation of Place Bell as the official venue for the ISBHF 2022 World Ball Hockey Championships.
Place Bell is the official venue of the 2022 ISBHF World Championships

We are committed to honouring the legacy of this great event, and in so doing, HBQ in collaboration with Knapper, have secured the most suitable venue for this illustrious competition. This modern preeminent facility will be the perfect venue for players and fans alike.
We welcome you all for the official opening ceremonies taking place on June 21st at 19:00 pm. The first games of the tournament will be taking place at 10:00 am on June 21st. The tournament goes through June 27th and will be showcasing the most talented men's and women's ball hockey players in the world.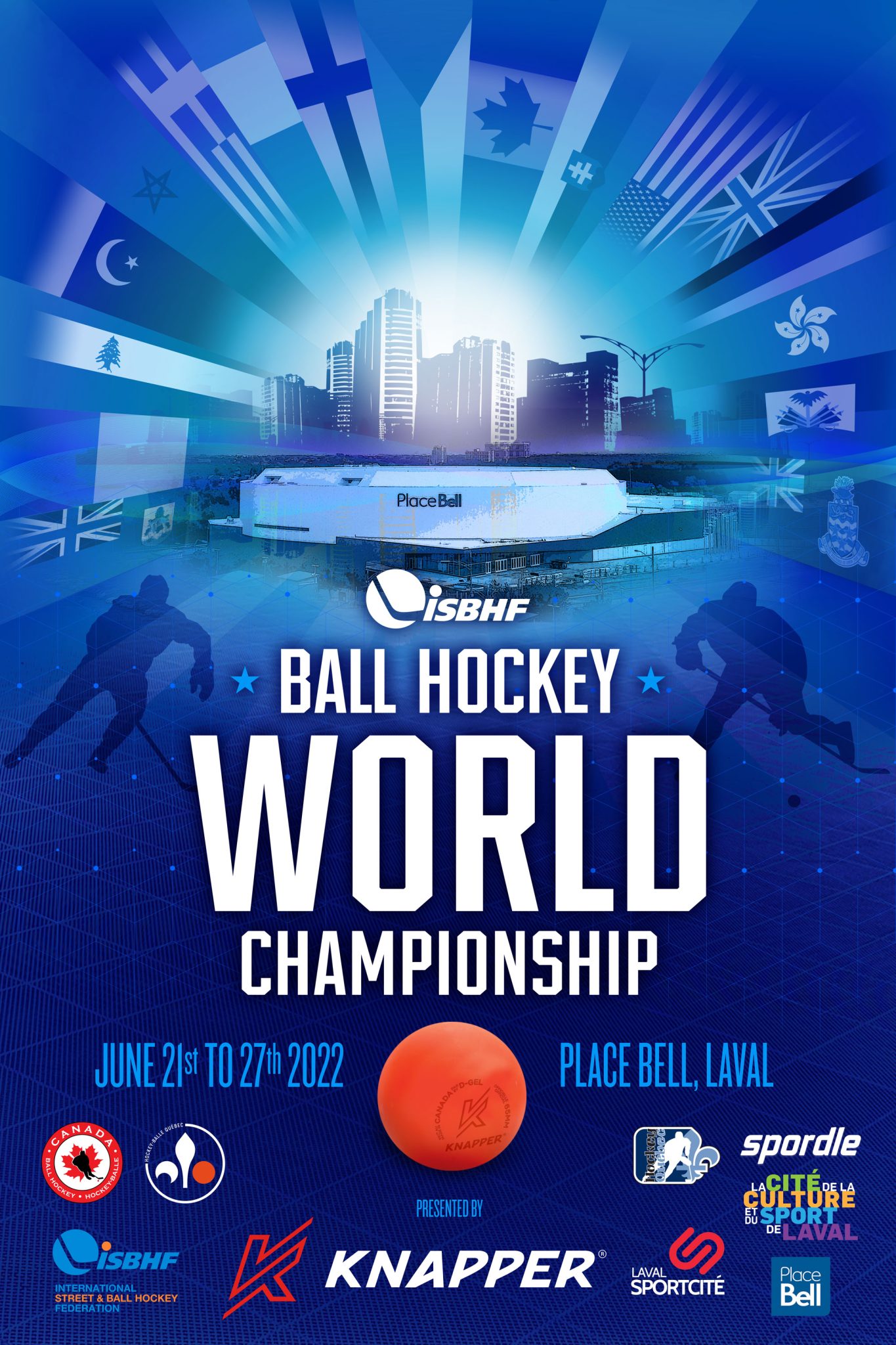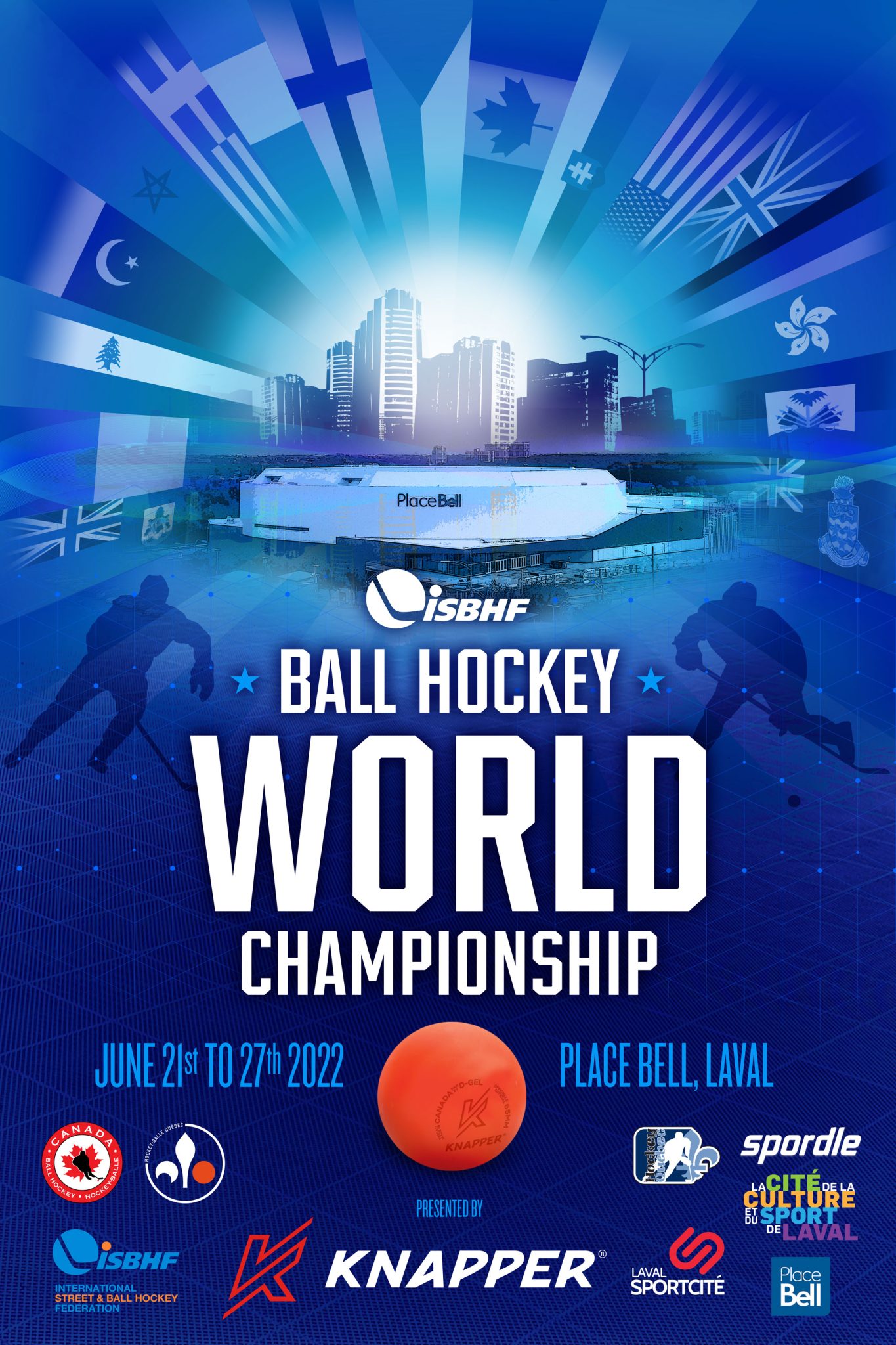 The participating nations will be competing in 3 separate divisions. The Men's A division includes Canada, Armenia, Czech Republic, Finland, Greece, Haiti, Italy, Slovakia, United Kingdom and the USA. The Men's B division is comprised of Bermuda, Cayman Islands, France, Hong Kong, Lebanon, Morocco and Pakistan. The Women's A division contains Canada, Czech Republic, Lebanon, Slovakia, United Kingdom and the USA.
The tournament schedule is as follows: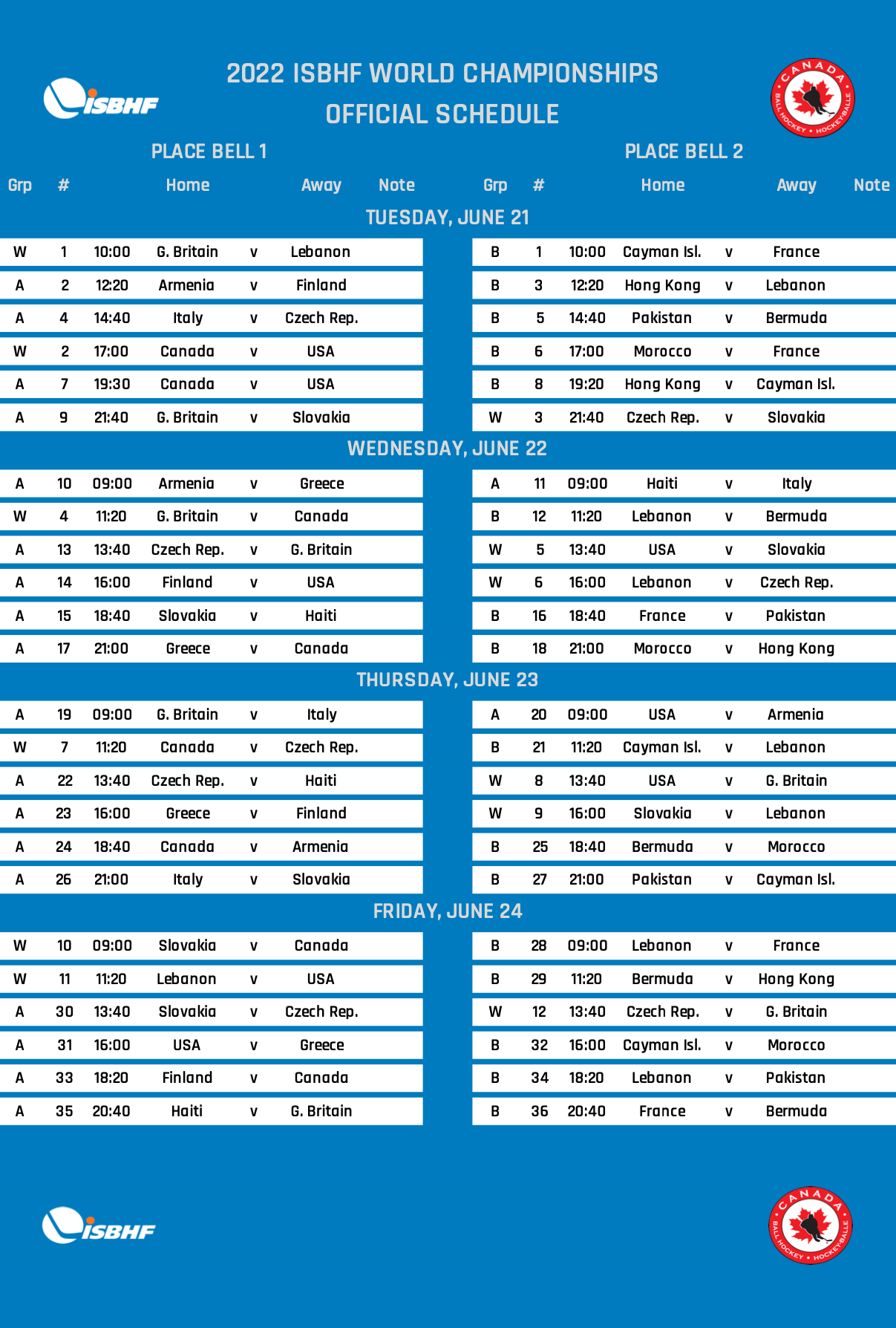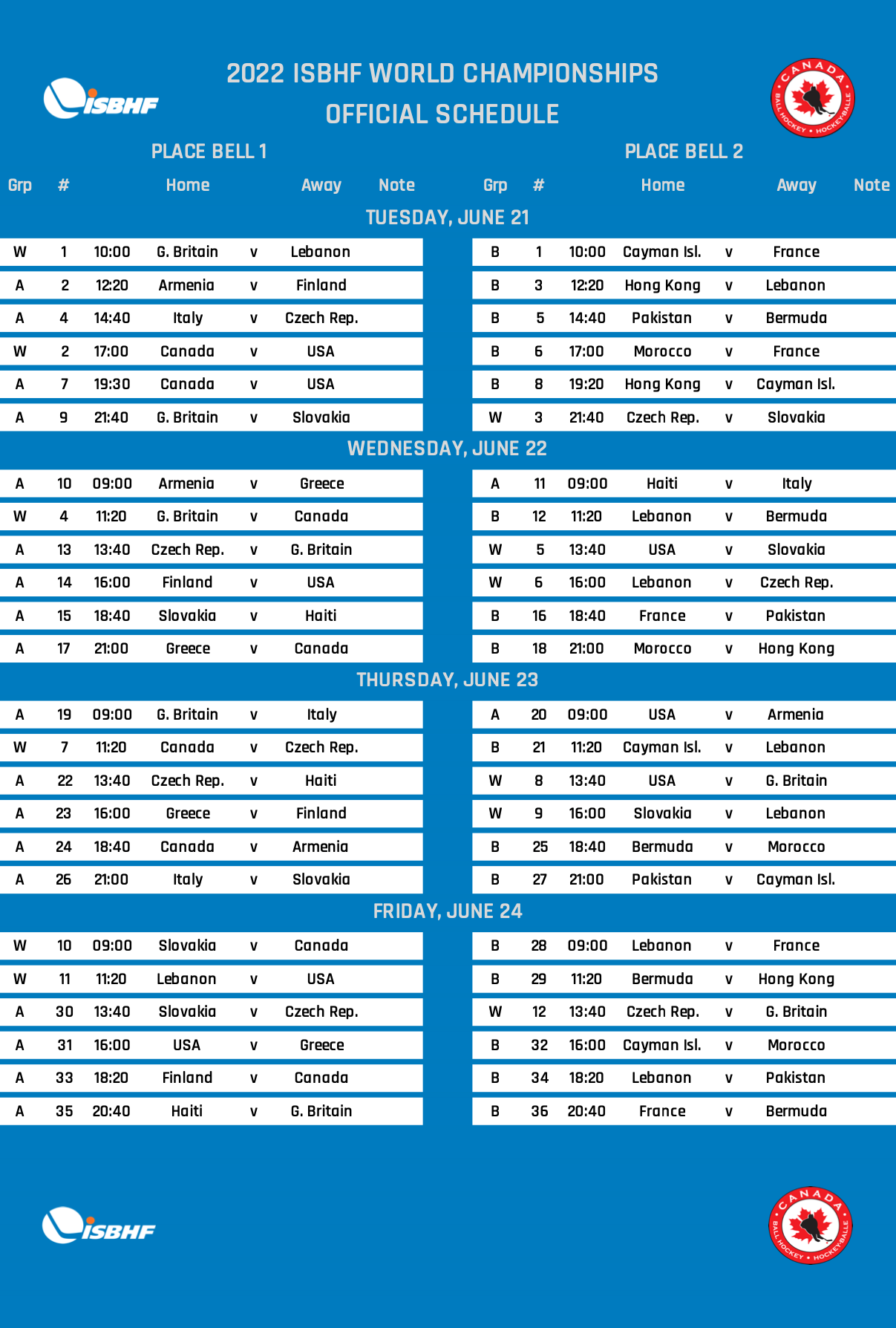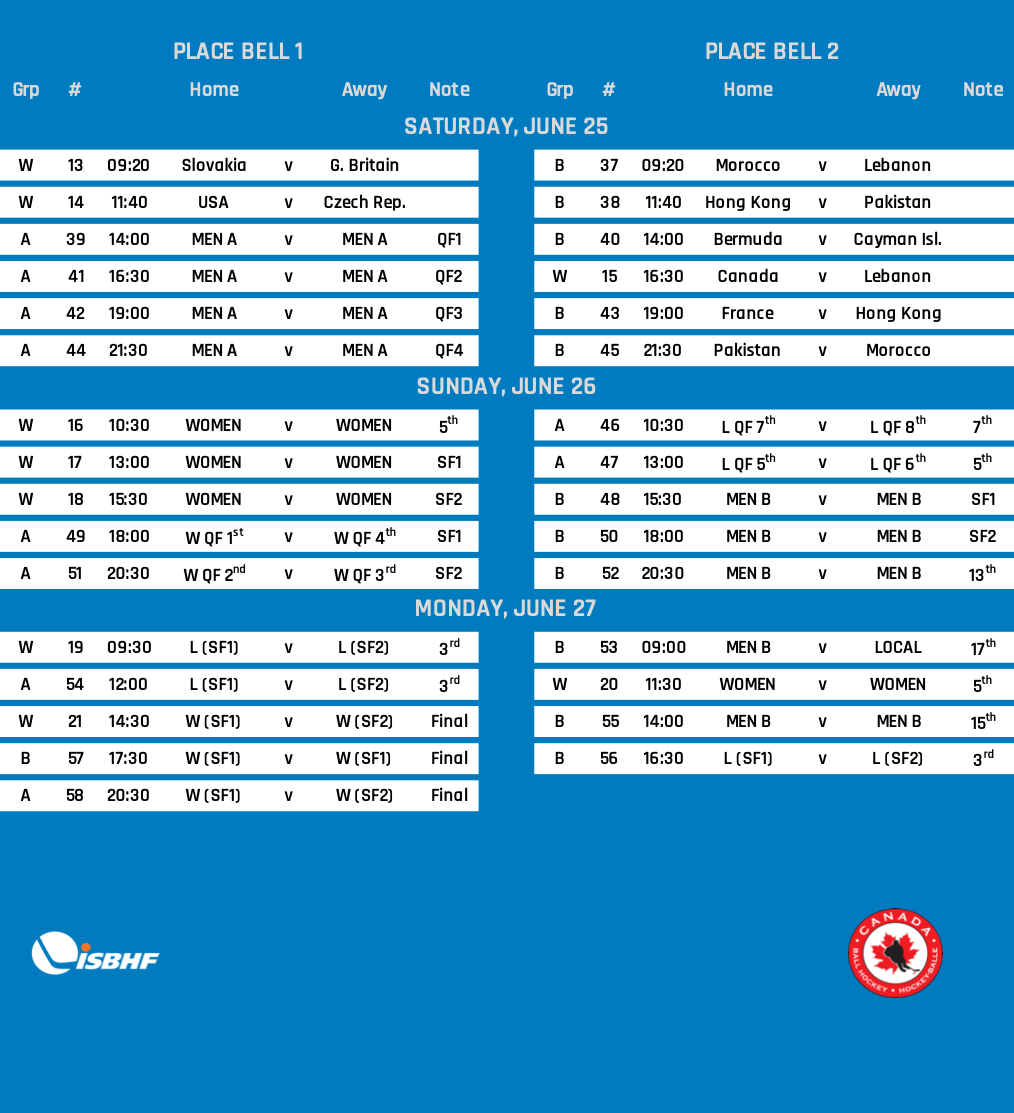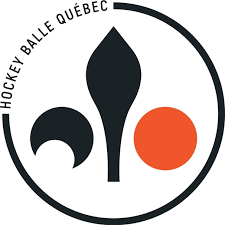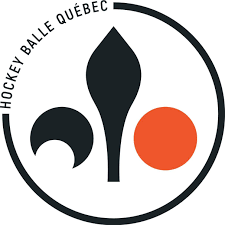 ABOUT US
Hockey-Balle Quebec, in collaboration with Knapper, will also be releasing important information in the days to come in regards to ticket prices and livestreaming services.
Hockey-Balle Quebec take this opportunity to thank the ISBHF, the CBHA and all of the nations participating in the tournament. We would also like to thank Knapper in its capacity as the event's official sponsor.
We are grateful to the City of Laval, Tourism Laval and Sports Laval for their financial assistance as part of the Support Program for Laval SportCité events.
On behalf of Hockey-Balle Quebec, we impatiently await the start of the tournament and are looking forward to seeing you all at Place Bell for the official ball drop!